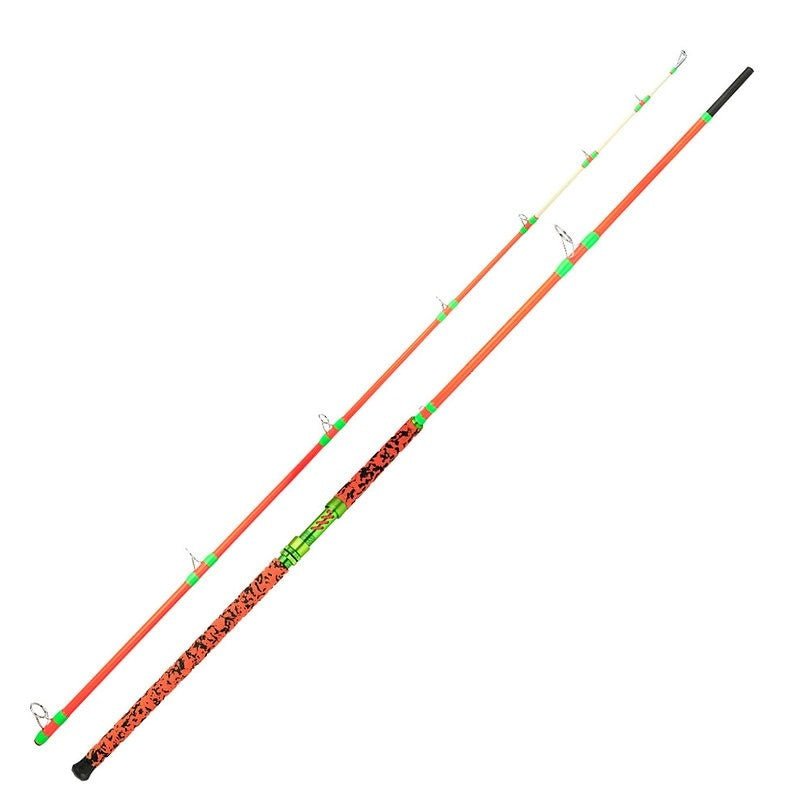 MadKatz Orange Crush 10' 2pc Casting Rod
Pickup currently unavailable at Shop location
MadKatz Orange Crush 10' 2pc Casting Rod
Shop location
Pickup currently unavailable
2619 Bobmeyer Road
Fairfield OH 45014
United States
+15138692248
MAD KATZ ROD TECH DEATIALS

Mad Katz has 1,000's of hours under their belt fishing and testing rods. We are now proud to have built the exact rod we wanted as katfisherman and wish we always had!
UNPRECEDENTED ROD DESIGN
The Mad Katz Team have spent 1000's of hours researching and developing our newest rod series. We are bringing new technology to the katfishing world that is sure to be the new industry standard. Starting with a 1-piece S-glass rod, 3D reel seat, handle made of 7 Tech cross-cut EVA foam, florescent tip for night fishing, 10+1 guides and reel hook, and rubber butt designed for excellent grip. Mad Katz Rods are quickly setting a high standard in the cat fishing world with proven results.
S-GLASS BLANK
Built stronger than needed to exceed expectations! Every Mad Katz Rod is a 1-piece constructed from S-glass. S-glass is twice as strong as E-glass and lighter in weight to provide excellent flex you can trust during a fight.
3D ALUMINUM REEL SEATS
A first of its kind, Mad Katz 3D Aluminum Reel Seats allows for more feeling throughout the handle of our rod. Our 4-slot design is sure to be the mark that sets Mad Katz apart from the ordinary. Made from heavy duty machined aluminum, two locking nuts, and secure inner bond makes sure your reel stays put.
7 TECH CROSS-CUT EVA FOAM GRIP
Mad Katz grips are made from 7-Tech Cross-Cut EVA Foam specifically designed for comfort and leverage. In conjunction working with the 3D reel seat we bring the feeling of every tug and head shake right to your hands. Furthermore, the additional 6' of 7-Tech EVA Foam above the reel seat provides leverage to make sure every katfish ends up in the boat.
RUBBER BUTT
Every Mad Katz rod is fixed with a strong, high-density rubber butt that you can trust not to slip.
10+1 STAINLESS STEEL GUIDES & HOOK KEEPER
Mad Katz Rods are leading the way with 10+1 steel guides made of 304 stainless steel with additional bracing and triple wrapped for durability. A convenient hook keeper ensures you never have to damage a guide.
VISIBLE TIP
Every Mad Kats rod has a florescent tip for increased nighttime visibility, this allows you to fight fish throughout the night.