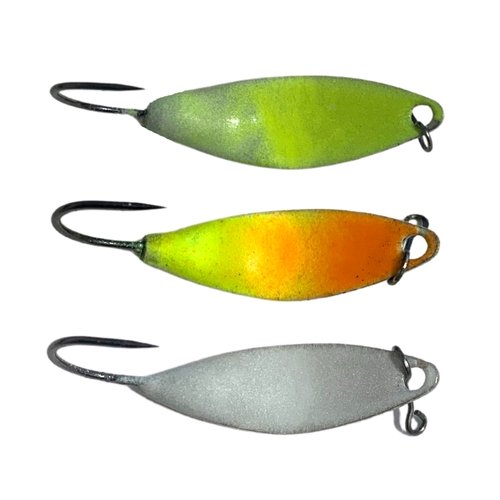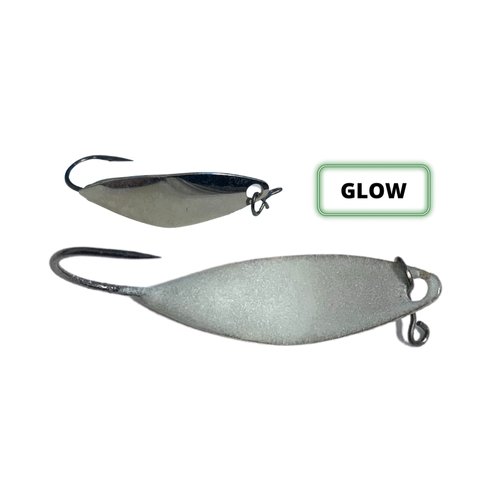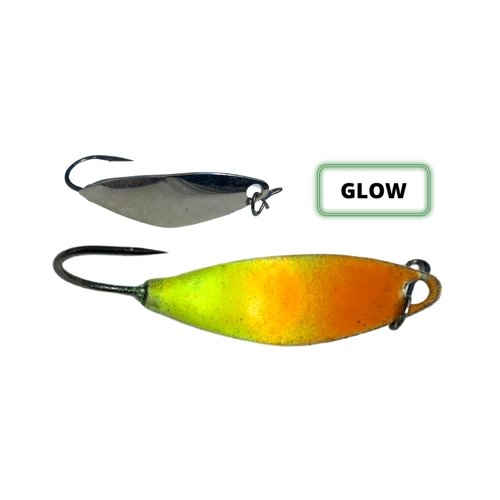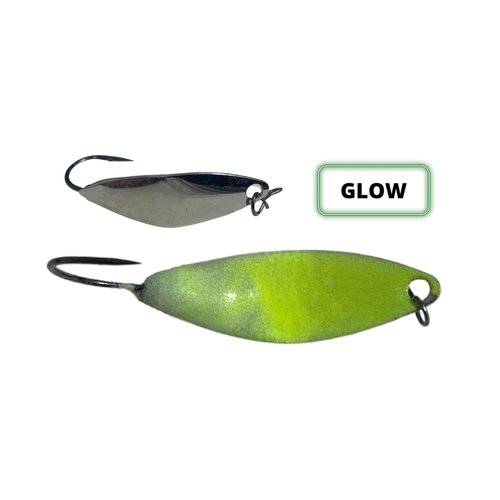 Great Lakes Finesse Taco Ice Spoon
Pickup available at Shop location
Usually ready in 1 hour
Great Lakes Finesse Taco Ice Spoon
3/32 / Pearl Glow Silver
Shop location
Pickup available, usually ready in 1 hour
2619 Bobmeyer Road
Fairfield OH 45014
United States
+15138692248
For over 15 years, the Taco Spoon that is shaped like a hard taco shell has been a well guarded secret by one of our founders who loves perch tacos. Great Lakes Finesse isn't focused on ice fishing products, however this bait was too good to not make available...even if it's the only one we ever do.
The lucky few hardcore anglers who have fished this bait would argue it's the most effective ice fishing bait ever created. Initially designed for Lake Simcoe Jumbo perch, this bait has proven to be extremely effective for almost all target species through the ice. The unique bend in the bait gives it a unique pulsing action but it also swims away from the hole as you drop it allowing you to cover more water and attract fish from further away.
Many times it swims so far away it's out of sight. This allows you to retrieve the spoon and get them to chase sideways rather than just vertically. Tip the bait with your choice of live or artificial baits, we've found it's best fished with an artificial egg giving the bait even better action and a target for fish to key in on.

If you only ever own one ice fishing bait, this is it.
1 Per Pack
1/16 oz Single Hook Size 2
3/32 oz Single Hook Size 1
Blade #1 Willow Silver
Glow Powder Coat Finish
Built with a premium fine wire hook
Comes with a Quick Shop Clip